Stay Tuned for 2022 Updates!
Get ready for the holidays and find everything you need to prepare for the holidays. There's holiday & home décor, arts, crafts, one-of-a-kind gifts, jewelry, health & body, photography, specialty foods and more.
2021 Show Feature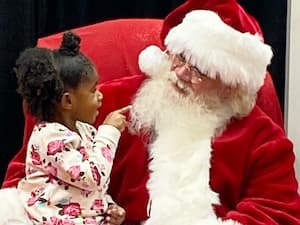 Santa Claus
Santa is coming to town! Bring the kids and take your own picture with our real, bearded Santa Claus in authentic attire.